Custom Works and One-Offs
The following pieces were made either for a customer request or a personal project. If you would like to ask about custom works, please fill out our contact form and we will get back to you as soon as we can.
Mimic Bag:
The Original Troy. This was created as a secret santa project in our tabletop crafter's group. Proof that once I get hooked on a concept, there's no stopping me, Troy proved to be a far larger undertaking than initially considered. However, the end results were a very nice and very popular bag. Due to the crafting time and effort, only one has ever been made as the costs in crafting time alone are quite high.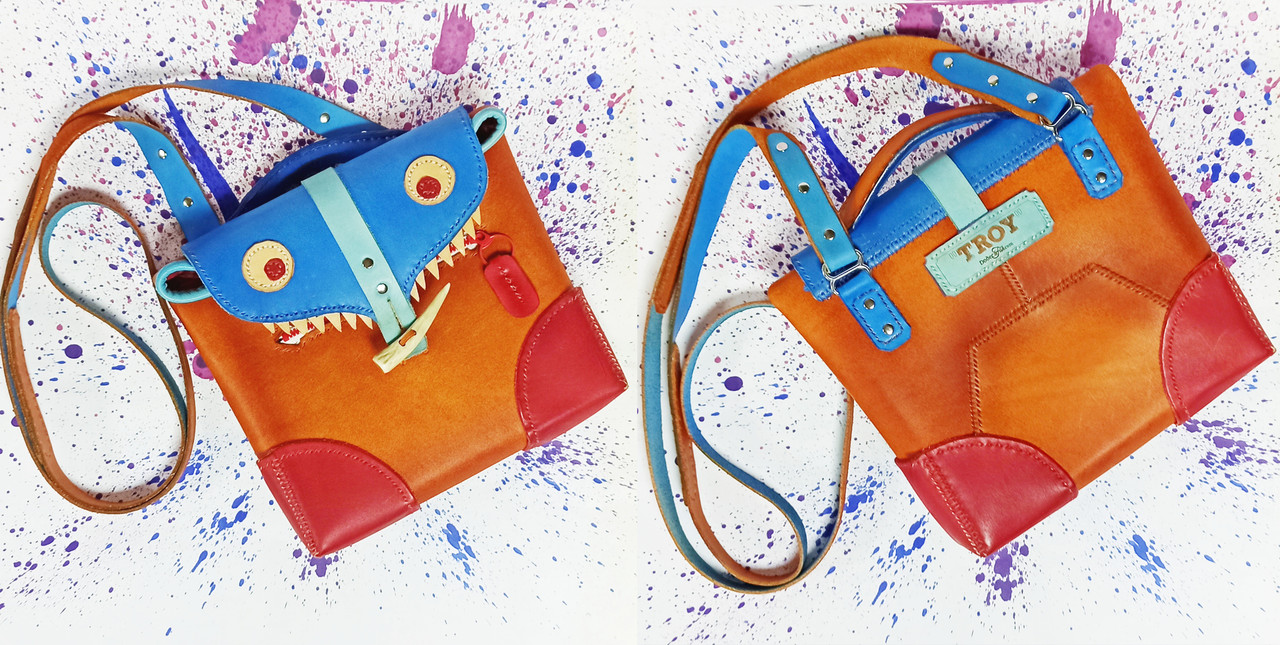 Laptop Bag:
A Customer came to me to request a laptop bag, specifically to fit a 15 inch macbook pro. After working with them to figure out exactly what they wanted and what colour and style of leather they would like, we produced this beautiful and sturdy hand-sewn bag with laser-engraved monogram.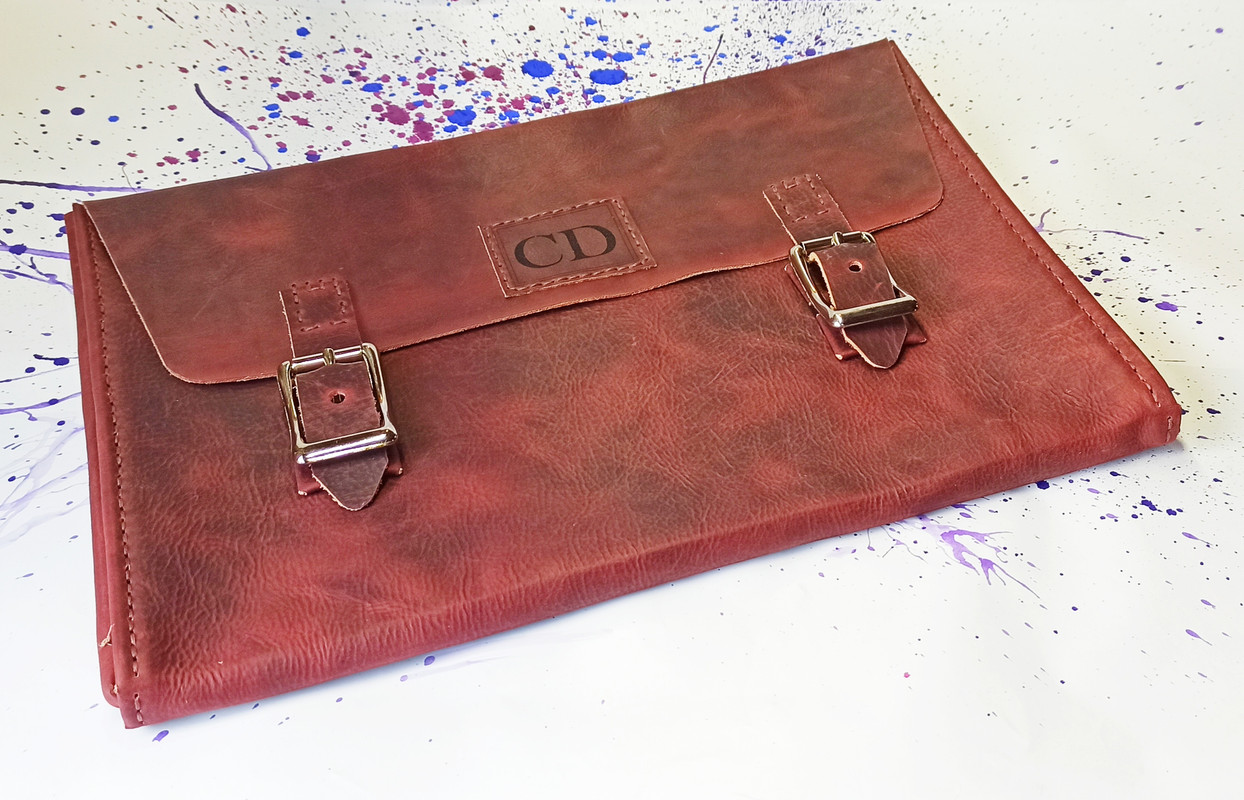 Tabletop Complete Accessory Set:

A client came to me with a vision of an all-in-one kit to carry all the essentials needed to play a tabletop RPG in one neat package. Together, we developed a nice system that contained a rolling dice tray, pencil holder, character sheets and dice cup which doubled-up as a storage device for a few full sets of standard-sized polyhedral dice. This set featured fantasy arcane circles and runes carved and painted into the leather and spiral-bound edges.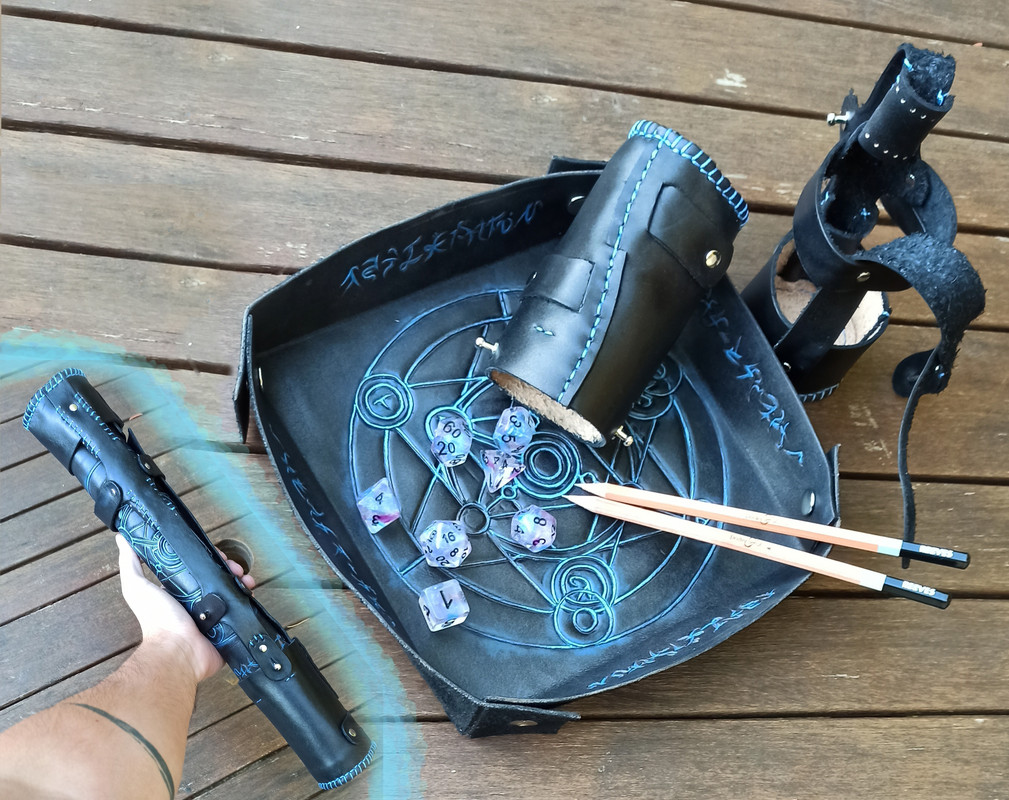 Raven Bracers:
This Pair of matching bracers was requested for a performer at the yearly fire festival (31st October). The client wanted a pair of sturdy leather bracers featuring a raven motif carved into them.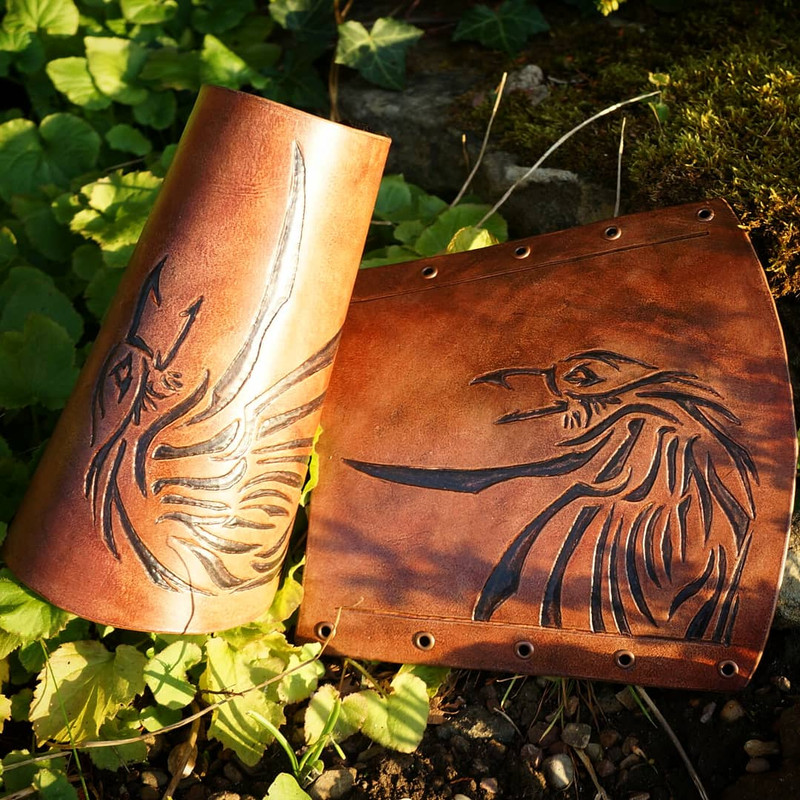 The Mariner's Backpack:

Inspired by Critical Role's Fjord, I decided to task myself with creating a backpack inspired by his armour. This being the first backpack I had made, this was not an easy task but one week later, I had produced a very nice-looking backpack and had learned a good few valuable lessons along the way. (future backpacks will not be quite as rigid and pointy)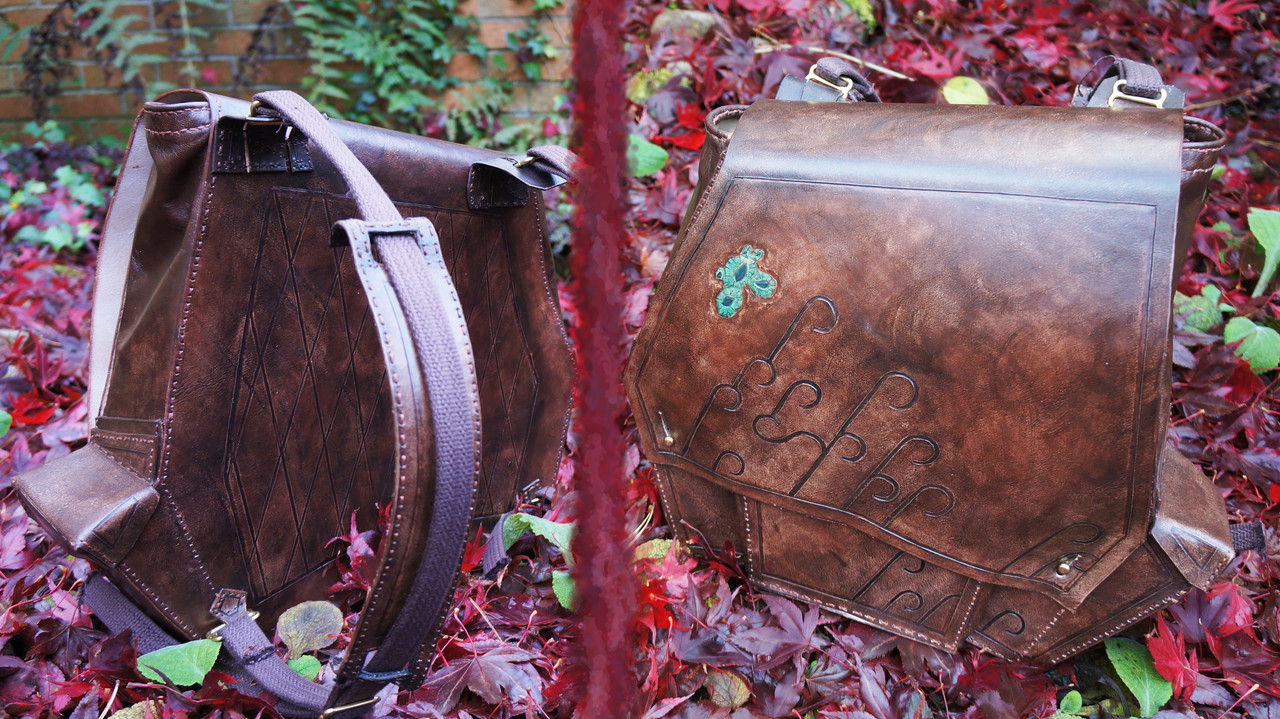 Toiletries Bag
This first toiletries bag was borne of a need for a nice toiletries bag for travelling for work (which was unfortunately cancelled due to the Covid19 outbreak of 2020). Making use of some off-cuts of waxed upholstery leathers I had obtained, I set about creating the pattern and eventually, creating this beautiful and sturdy bag. This was the first time I had made a rolled handle and only the second time I had incorporated a zip into a design. This bag has been used daily for a year and shows no wear.